Professor Olivetti Belardinelli presents the history of 15 successful years of the International Conference on Spatial Cognition. See the video:
We are pleased to announce the 6th International Conference on Spatial Cognition (ICSC 2015), which will take place on September 7-11, 2015, at 'Sapienza' University of Rome (Italy).
The conference will be devoted to Space and Situated Cognition, thus exploring the links between the general topic of the conference and an emergent paradigm of cognitive science.
In order to foster interdisciplinary discussion and spread new, innovative research on spatial cognition, all space-related disciplines and approaches (philosophical, psychological, computational, engineering, neuroscientific, etc.) will be considered.
Keynote Speakers:
Yan Bao (Peking University)
"Spatial attention is eccentricity dependent: Where something is, matters!"
William J. Clancey (Florida Institute for Human & Machine Cognition)
"Spatial Conception of Activities: A Socio-Cognitive Perspective for Simulating Work Practices"
Shaun Gallagher (University of Memphis)
"Intersubjective relations in lived space and instituted space"
Vittorio Gallese (University of Parma)
"Embodied simulation and the space around us: The perspective of cognitive neuroscience"
Sergei Gepshtein (Salk Institute for Biological Studies)
"Solid field of sensitivity: perceptual structure of immersive space"
Susan Goldin-Meadow (University of Chicago)
"How our hands help us spatialize"
Kevin O'Regan (University of Paris V)
 "Constructing space: A theoretical basis for how naive artificial or biological agents can construct spatial notions"
Presidential Board: Marta Olivetti Belardinelli (Rome), Thomas Hünefeldt (Rome/Eichstätt), Antonino Raffone (Rome)
ICSC 2015 is kindly sponsored by:  Department of Psychology – 'Sapienza' University of Rome; Catholic University of Leuven; Cassianeum Foundation; Catholic University of Eichstaett-Ingolstadt; LMU Munich; Department of Psychology  –  Peking University;
Supporting Institutions
Sponsored by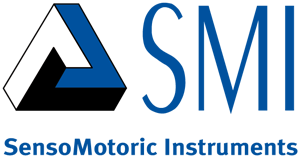 Past ICSC Conferences
ICSC 2012, September 4-8, 2012
ICSC 2009, September 14-19, 2009
ICSC 2006, September 12-15, 2006
ICSC 2003, November 24-26, 2003
ICSC 2000, December 14-16, 2000