Keynote Lecturers: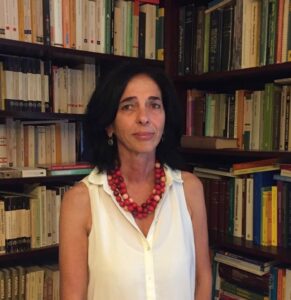 Annamaria Berti (University of Turin): "From embodying tool to embodying alien limb: sensorymotor modulation of personal and extrapersonal space". Anna Berti graduated in Medicine (University of Milan, 1983), specialised in Neurology (University of Milan, 1987, with a thesis on epilepsy, conducted in the Dept. of Neurology, Radlcliffe Infirmary, Oxford, UK) and obtained a PhD in Neuroscience (University of Parma, 1993). She is now full professor at the Dept of Psychology of the University of Turin and has been Head of the master degree in Mind andBody sciences. She has been working for almost two decades on the issue of the neurocognitive mechanisms underpinning the subjective experience of space and bodyawareness. She has always worked in the domain of Cognitive Neuropsychology, in relation to neuropsychological deficits and their neurophysiological and structural counterpart. Her list of publications on the topic of neurocognitive impairment includes papers published in top international neuroscientific journals (Science, Brain, Neuroimage, Neurology, Journal of Cognitive Neuroscience, Cortex, Current Biology etc….) and the results of her research have been object of international media attention (see the interview on the NewYork Times on 2nd of august 2005) and of top scientific journals (see the Lancet Neurology article, dedicated to her research, on the Volume 4 issue 9).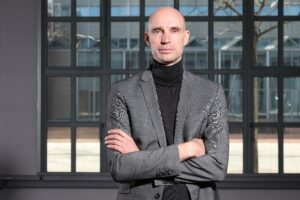 Olaf Blanke (EPFL, Lausanne): "Bodily self-consciousness and egocentric space". Olaf Blanke is Bertarelli Foundation Chair of Cognitive Neuroprosthetics at the Swiss Federal Institute of Technology (EPFL), where he directs the Laboratory of Cognitive Neuroscience at Geneva's Campus Biotech. He founded and directed EPFL's Center for Neuroprosthetics and is Adjunct Professor at Geneva University Hospital. Blanke's research focuses on the neuroscience of consciousness and embodiment, human augmentation and personalized medicine. Blanke pioneered robotics and virtual reality technology in neuroscience of consciousness studies and cognitive psychology. His medical- translational activities are dedicated to preventive, diagnostic and therapeutic procedures and devices in neurodegenerative disorders (Parkinson's disease, Dementia), mental health and well-being. Blanke is co-founder of Metaphysiks Engineering and member of the board of Mindmaze.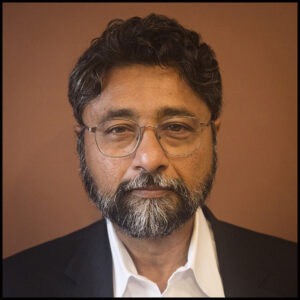 Anjan Chatterjee (University of Pennsylvania): "The neuroaesthetics of architectural spaces". Anjan Chatterjee is Professor of Neurology, Psychology, and Architecture at the University of Pennsylvania and the founding director of the Penn Center for Neuroaesthetics. He received his BA in Philosophy from Haverford College, MD from the University of Pennsylvania and completed his neurology residency at the University of Chicago. The past Chair of Neurology at Pennsylvania Hospital, Dr. Chatterjee's clinical practice focuses on patients with cognitive disorders. His research addresses neuroaesthetics, spatial cognition, language, and neuroethics. He wrote The Aesthetic Brain: How we evolved to desire beauty and enjoy art and co-edited: Neuroethics in Practice: Mind, medicine, and society, The Roots of Cognitive Neuroscience: Behavioral neurology and neuropsychology and the forthcoming Brain, Beauty, and Art: Bringing neuroaesthetics into focus. His editorial services include: American Journal of Bioethics: Neuroscience, Behavioural Neurology, Cognitive and Behavioral Neurology, Empirical Studies of the Arts, European Neurology, Journal of Cognitive Neuroscience, Journal of Alzheimer's Disease, Journal of the International Neuropsychological Society, European Neurology, Neuropsychology, and The Psychology of Aesthetics, Creativity, and the Arts. He received the Norman Geschwind Prize in Behavioral and Cognitive Neurology by the American Academy of Neurology and the Rudolph Arnheim Prize for contributions to Psychology and the Arts by the American Psychological Association. Dr. Chatterjee is a founding member of the Board of Governors of the Neuroethics Society, the past President of the International Association of Empirical Aesthetics, and the Behavioral and Cognitive Neurology Society. He serves on the Board of The College of Physicians of Philadelphia and previously was on the boards of Haverford College, the Norris Square Neighborhood Project and the Associated Services for the Blind and Visually Impaired.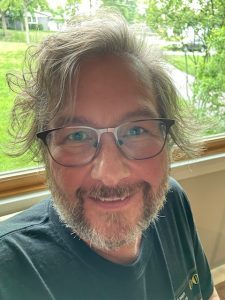 Anthony Chemero (University of Cincinnati): "Skill and the perception of space". Anthony Chemero is Distinguished Research Professor of Philosophy and Psychology at the University of Cincinnati, and a primary member of both the Center for Cognition, Action, and Perception and the Strange Tools Research Lab. His research is both philosophical and empirical; typically, it tries to be both at the same time. His research is focused on questions related to nonlinear dynamical modeling, ecological psychology, complex systems, phenomenology, and artificial life. He is the author of more than 100 articles and the books Radical Embodied Cognitive Science (2009, MIT Press) and, with Stephan Käufer, Phenomenology (2015, Polity Press; second edition, 2021). He is currently writing a book tentatively titled "Intertwinings: The embodied cognitive science of self and other" (Columbia University Press).
Toru Ishikawa (INIAD Toyo University): Spatial Thinking, Cognitive Mapping, and Spatial Awareness. Toru Ishikawa is a Professor in the Department of Information Networking for Innovation and Design (INIAD) at Toyo University, Tokyo, Japan. He has a PhD in geography from the University of California, Santa Barbara, and is an associate member of the Science Council of Japan. He specializes in cognitive-behavioral geography, geographic information science, and urban residential environments and planning. His research interests include cognitive maps and mapping, wayfinding and navigation, spatial thinking in geoscience, and geospatial awareness and technology. He is an editorial board member of the Journal of Environmental Psychology, Spatial Cognition and Computation, Cognitive Research: Principles and Implications, and the Journal of Architectural and Planning Research, and an author of the book Human Spatial Cognition and Experience: Mind in the World, World in the Mind (London: Routledge, 2020).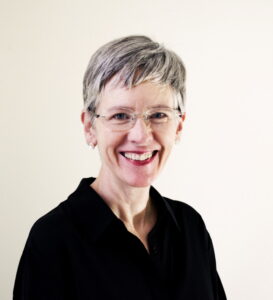 Kate Jeffery (University College London): "How environmental movement constraints shape the neural code for space". Kate Jeffery is a neuroscientist researching how the brain makes an internal representation of space, the so-called "cognitive map", which it can use for navigation. She studied medicine originally, and as a student became interested in the question of how the brain makes "knowledge" using neurons. After qualification she embarked upon a research career to investigate this question by studying the activity of a class of brain cells called place cells, which seem to form the core of a place-knowledge system used for both navigation and memory. Her current research focuses on how the brain represents complex space, with a particular focus on two main issues: three dimensional space, and the internal "sense of direction". She heads the Institute of Behavioural Neuroscience in the Division of Psychology and Language Sciences at UCL, and is co-director of the electrophysiology company Axona Ltd, which makes high-density recording systems for behavioural neuroscientists. She is also a Fellow of the Royal Society of Biology and Fellow and Vice-President of the Royal Institute of Navigation.
Marko Nardini (Durham University): Merging familiar and new senses to perceive and act in space. Marko Nardini is Professor of Psychology at Durham University. After studying Philosophy and Psychology as an Undergaduate at Oxford, he developed his interests in spatial cognition, multisensory perception, and human development over the course of a PhD at UCL and post-docs at Oxford, UCL, and the Centre for Cognitive and Brain Development at Birkbeck. As a Principal Investigator at the UCL Institute of Ophthalmology and in his subsequent post at the Durham University Department of Psychology, he has developed a programme of research on human visual, multisensory, and spatial development, using perceptual and visuomotor tasks, sometimes in immersive virtual reality. A major interest is in understanding how perceptual-motor computations change during learning and development by comparing performance with quantitative models. A major current ERC-funded research programme examines human abilities to learn perception and action with new sensory signals.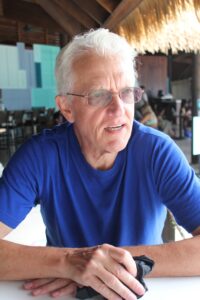 Barry Smith (University of Buffalo): "Making Spaces: The Natural, Cultural, Cognitive and Social Niches of Human Activity". Barry Smith is one of the most widely cited contemporary philosophers and a prominent contributor to both theoretical and applied research in ontology. He is Director of the National Center for Ontological Research at the University at Buffalo, where he holds appointments in the Departments of Philosophy, Biomedical Informatics, Neurology, and Computer Science. Currently he is also Visiting Professor at the Università della Svizzera italiana in Lugano. He was awarded the Wolfgang Paul Prize of the Alexander von Humboldt Foundation and the inaugural Paolo Bozzi Prize for Ontology from the University of Turin. In 2014 he was elected Fellow of the American College of Medical Informatics. Smith is well known in the spatial informatics field through a series of papers he published in the 1990s on geospatial ontology and (with Achille Varzi) on fiat boundaries and on the ontology of the niche. Since 2005, he has played a leadership role in ontology-driven initiatives to create and manage large annotated data repositories, initially in the field of biomedicine, now also in areas such as manufacturing, defense, and intelligence. Recently, the ontological methods developed by Smith have been codified by the International Standards Organization and the International Electrotechnical Commission as ISO/IEC 21838.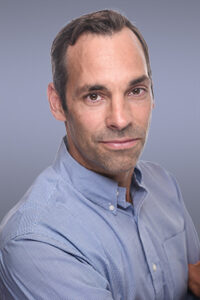 Alexander Stahn (Center for Space Medicine and Extreme Environments, Berlin): "Brains in Space – Effects of Extreme Environments on Brain Plasticity and Spatial Cognition". Alexander C. Stahn is Assistant Professor in the Perelman School of Medicine at the University of Pennsylvania. His research focuses on the effects of spaceflight and extreme environments on brain and behavior. He is particularly interested in the role of social isolation, sensory deprivation and physical inactivity on hippocampal plasticity and spatial cognition, for which he received several grants from NASA, ESA, and DLR. His research on the effects of Antarctic expeditions on the brain ranks currently among the top 5% of all research outputs tracked by Altmetric. Dr. Stahn was Executive board member of the German Society for Aviation and Space Medicine. He is also a consultant for NASA and ESA, providing research recommendations for safe and healthy human spaceflight and exploration, and was recipient of several scholarships and awards including the German Research Foundation (DFG), Elsa Neumann Foundation, Harry Crossley Foundation, the British Association of Sport and Exercise Sciences (BASES), the German Academic Exchange Service (DAAD), and the Society for Brain Mapping and Therapeutics (SBMT). His recent work includes the development of a virtual reality system to augment sensory stimulation during isolation and confinement. Dr. Stahn is also part of the CIPHER-Project, a consortium to investigate health, safety, and performance in astronauts, where he will identify the dose-response relationship between spaceflight exposure, hippocampal plasticity and spatial cognition. He lives with his wife, four children and dog Emma.