Keynotes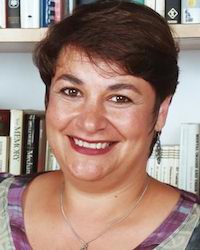 Marisa Carrasco (New York University): How visual spatial attention alters perception. Professor of Psychology and Neural Science at New York University, uses human psychophysics, neuroimaging, and computational modeling to investigate the relation between the psychological and neural mechanisms involved in visual perception and attention. She received her Licentiate in Psychology from the National University of Mexico (1984) and her Ph.D. in Psychology from Princeton University (1989). She was an assistant professor at Wesleyan University (1989-1995) before joining NYU as an associate professor (1995), where she became a full professor (2001), served as the Chair of the Psychology Department (2001–2007), and was named a Collegiate Professor (2008). She has been the recipient of multiple awards, including a National Young Investigator Award from the National Science Foundation, an American Association of University Women Fellowship, a Cattell Fellowship and a Guggenheim Fellowship. Her research has been supported by the National Science Foundation and the National Institutes of Health. She has been a senior editor of two premiere journals of vision, Vision Research and Journal of Vision. Lab website: https://sites.google.com/site/carrascolabnyu/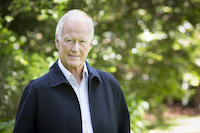 Michael Corballis (University of Auckland): "Space, Time and Language". Michael Corballis was born and educated in New Zealand before completing his PhD in psychology at McGill University, Montreal in 1965. After returning for two years to a lectureship at the University of Auckland, he joined the Psychology Department at McGill, rising to the rank of Professor there before being appointed Professor of Psychology at the University of Auckland in 1978, where he is now Emeritus Professor. In 1998 he received an honorary LLD from the University of Waterloo, Ontario, and in 2002 the award of Officer of the NZ Order of Merit (ONZM) for services to psychological science. He is a fellow of the American Association for the Advancement of Science, the American Psychological Society, the Association of Psychological Scientists, and the Royal Society of New Zealand, and in 2016 received the Rutherford medal, the premium scientific award in New Zealand. He has published over 240 articles and over 60 book chapters in experimental psychology and cognitive neuroscience, on such topics as visual cognition, memory, language, brain asymmetry, and human evolution. His most recent books are The Recursive Mind(Princeton University Press, 2011),Pieces of Mind (Scribe Publications, Melbourne, 2012), The Wandering Mind (University of Chicago Press, 2015), and The Truth about Language (University of Chicago Press, 2017). His books have been translated into ten languages.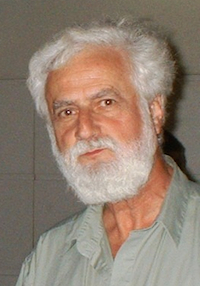 Pierre Dasen (University of Geneva) "Cross-cultural research on spatial concept development". Pierre Dasen is Professor Emeritus of anthropology of education and cross-cultural psychology at the University of Geneva (Faculty of Psychology and Educational Sciences). His field of expertise is cross-cultural developmental psychology, and particularly culture and cognition. He has been a research assistant to J. Piaget at the University ofGeneva, where he has been teaching for twenty years; he has also been associated with the Australian National University, Université de Montréal, University of Nairobi, and Universities of Nice, Fribourg, Lyon II and EHESS in Paris. P. Dasen has been influential in founding the Association pour la Recherche Interculturelle (ARIC), a francophone association for cross-cultural research. He has carried out research in Australia, Canada, Côte d'Ivoire, Kenya and Papua New Guinea, Indonesia, India, Nepal and Switzerland. His most recent and extensive research has been on the development of the geocentric frame of spatial reference (Dasen & Mishra, 2010). Dasen, P. R., & Mishra, R.C. (2010). Development of geocentric spatial language and cognition. Cambridge: Cambridge University Press. Heis the co-author (with J. Berry, Y. Poortinga, andM. Segall) of two widely circulated textbooks of cross-cultural psychology.A CV and list of publications (including papers to be downloaded in pdf format) are available at: http://www.unige.ch/fapse/SSE/teachers/dasen/home/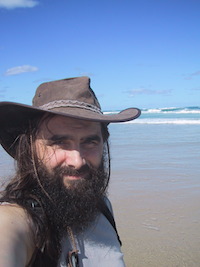 Alan Dix (University of Birmingham): "Space, time and memory: tales from a long road".
Alan Dix is Director of the Computational Foundry at Swansea University.  Previously he has spent 10 years in a mix of academic and commercial roles, most recently as Professor in the HCI Centre at the University of Birmingham and Senior Researcher at Talis. He has worked in human–computer interaction research since the mid 1980s, and is the author of one of the major international textbooks on HCI as well as of over 450 research publications from formal methods to design creativity, including some of the earliest papers in the HCI literature on topics such as privacy, mobile interaction, and gender and ethnic bias in intelligent algorithms.   Issues of space and time in user interaction have been a long term interest, from his "Myth of the Infinitely Fast Machine" in 1987, to his co-authored book, TouchIT, on physicality in a digital age, due to be published in 2018. Alan organises a twice-yearly workshop, Tiree Tech Wave, on the small Scottish island where he lives, and where he has been engaged in a number of community research projects relating to heritage, communications, energy use and open data.  In 2013, he walked the complete periphery of Wales, over a thousand miles.  This was a personal journey, but also a research expedition, exploring the technology needs of the walker and the people along the way.   The data from this including 19,000 images, about 150,000 words of geo-tagged text, and many giga-bytes of bio-data is available in the public domain as an 'open science' resource. Alan's new role at the Computational Foundry has brought him back to his homeland.  The Computational Foundry is a 30 million pound initiative to boost computational research in Wales with a strong focus on creating social and economic benefit.  Digital technology is at a bifurcation point when it could simply reinforce existing structures of industry, government and health, or could allow us to radically reimagine and transform society.  The Foundry is built on the belief that addressing human needs and human values requires and inspires the deepest forms of fundamental science.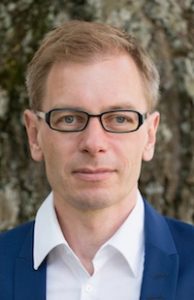 Christoph Hölscher (ETH Zurich): "Spatial Cognition and Architecture – from Evidence to Design". Christoph Hölscher is Full Professor of Cognitive Science in the D-GESS at ETH Zürich since 2013, with an emphasis on Applied Cognitive Science. Since 2016 Christoph is a Principal Investigator at the Singapore ETH Center (SEC) Future Cities Laboratory, heading a research group on 'Cognition, Perception and Behaviour in Urban Environments'. He holds a PhD in Psychology from University of Freiburg, served as honorary senior research fellow at UCL, Bartlett School of Architecture, and as a visiting Professor at Northumbria University Newcastle. Christoph has several years of industry experience in Human-Computer Interaction and usability consulting. The core mission of his research groups in Zurich and Singapore is to unravel the complex interaction of humans and their physical, technical and social environment with an emphasis on cognitive processes and task-oriented behavior.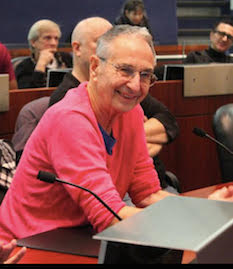 Robert K. Logan (University of Toronto): Visual and Acoustic Space in the Digital Age. Professor Emeritus Physics, Fellow of St. Michael's College, U. of Toronto, and Chief Scientist at OCAD U. in the Strategic Innovation Lab, has a variety of experiences as an academic involved in research in media ecology, complexity theory, information theory, systems biology, environmental science, linguistics, and industrial design. He has published with and collaborated with Marshall McLuhan and continues his McLuhan studies research. He was also active in the business world operating a computer training company 1982-2000 and a Web development company from 1994 to 2000 through which he did extensive consulting in knowledge management. He was active in politics from 1974 to date. Among his many activities he served as an advisor to PM Pierre Eliot Trudeau, policy chair of the Ontario wing of the federal Liberal Party and an advisor to various federal cabinet ministers. He is also an author or editor of 16 and many articles in refereed journals. He once taught The Poetry of Physics and the Physics of Poetry course at the U. of Toronto and has published a book with the same title as the course. He is also a Senior Fellow at the Origins Institute, McMaster U., a Senior Fellow at the Institute of Biocomplexity and Informatics, U. of Calgary, a fellow of the Bertalanffy Center for the Study of Systems Science and an emeritus faculty of the School of the Environment (U of T). In June 2011 he was presented with the Walter J. Ong Award for Career Achievement in Scholarship by the Media Ecology Association.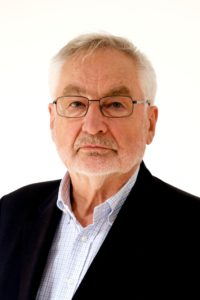 Ernst Pöppel (University of Munich): .East of West, West of East: A Matter of Global and Local Identity Born in 1940, has studied psychology and biology in Freiburg, Munich and Innsbruck (Austria); he received his doctoral degree 1968, then a first habilitation in 1974 (sensory physiology), and a second habilitation in 1976 (psychology). He did research at Max-Planck-Institutes in Germany, and at the Massachusetts Institute of Technology (MIT) in Cambridge. At LMU Munich he founded in 1977 the Institute of Medical Psychology (IMP) in the Medical Faculty. He supervised more than 200 doctoral students, and researchers in the IMP came from more than 40 countries. As Board Member of the National Research Center in Jülich from 1992 to 1997 (a semi-political position) he was responsible for Environmental Research and Life Sciences. He co-founded in 1997 the Human Science Center at LMU, an interdisciplinary and international institution with some 100 scientists from different countries. In 1993 he became member of the National Academy of Sciences Leopoldina ("ML"); he is also member of the European Academy of Sciences and Arts (Salzburg), the Academia Europaea (London) (MAE), and the Russian Academy of Education (Moscow). Since 2002 he is Guest Professor at the School of Psychological and Cognitive Sciences of Peking University (PKU); recently he became Editor-in-Chief of the Chinese "PsyCh Journal". Ernst Pöppel has published more than 300 scientific articles, mainly on visual perception, temporal processing and biological aspects of aesthetics. The motto of Ernst Pöppel on the political level is: "Scientists are natural embassadors".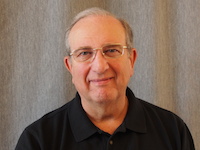 John K. Tsotsos (York University): "Attention is More Important for Visual Cognition and Reasoning Than You Think". John K. Tsotsos is Distinguished Research Professor of Vision Science at York University. He received his doctorate in Computer Science from the University of Toronto in 1980 and then joined its faculty. In 1980 he founded the Computer Vision Group at the University of Toronto, which he led for 20 years. He was recruited to move to York University in 2000 as Director of the Centre for Vision Research. He has been a Canadian Heart Foundation Research Scholar, a Fellow of the Canadian Institute for Advanced Research and currently holds the Canada Research Chair in Computational Vision. He has received many awards and honours including several best paper awards, among them a 1987 inaugural Marr Prize citation, the 1997 CITO Innovation Award for Leadership in Product Development, the 2006 Canadian Image Processing and Pattern Recognition Society Award for Research Excellence and Service, the 1st President's Research Excellence Award by York University in 2009, the 2011 Geoffrey J. Burton Memorial Lectureship from the United Kingdom's Applied Vision Association for significant contribution to vision science, and served as General Chair for the 1999 International Conference on Computer Vision. He was elected as Fellow of the Royal Society of Canada in 2010, and was awarded its 2015 Sir John William Dawson Medal for sustained excellence in multidisciplinary research, the first computer scientist to be so honoured. His current research focuses on a comprehensive theory of visual attention in humans. A practical outlet for this theory forms a second focus, embodying elements of the theory into the vision systems of mobile robots.